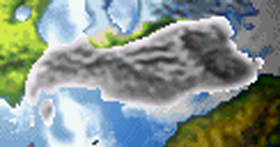 The Strip is the domain of Talon, god of Survival. The area is a grassy stretch of land dotted with trees and small waterfalls. The primordial rainforest used to be Moturoa Island off the New Zealand coast, but was brought in contact with the mainlands in the wake of the meteor.
The arena is in an open field in the tropics. A small waterfall flowing into a pool lies to the right. A big cluster of palm trees lies to the left. In the center is what looks like an airline runway.
Ad blocker interference detected!
Wikia is a free-to-use site that makes money from advertising. We have a modified experience for viewers using ad blockers

Wikia is not accessible if you've made further modifications. Remove the custom ad blocker rule(s) and the page will load as expected.